You can't go wrong with our Designer's Choice Arrangement for the freshest blooms and our signature design style! If you select another design on the website, please know we may have to make substitutions based on flower availability.
Pretty as a Peach
Item #
FCWC-18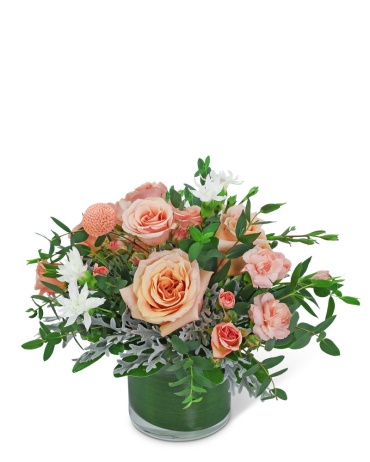 This item is not available online. Please call for purchasing options.
Our Pretty as a Peach design is a sweet way to show someone you care. Delicate peach roses bring life to this arrangement, as Carnations, Crespedia, and other premium flowers and foliage fill it out beautifully. If you're looking for a birthday or new baby gift that really expresses your love, look no further than our Pretty as a Peach design.